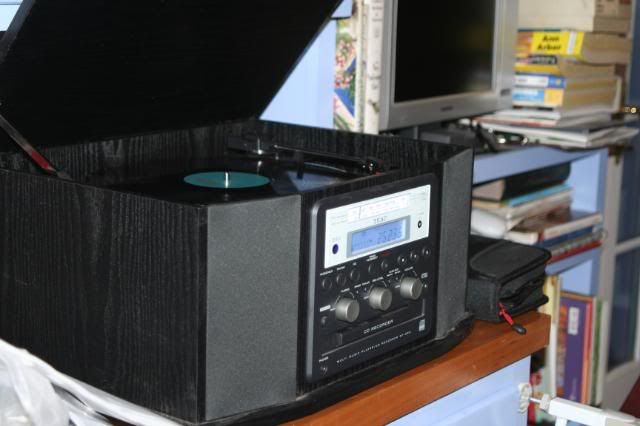 I'm pretty sure I'm crazy and if not completely now, I will be by the time this project is finished.


This is a small portion of John's classical record collection. These are literally boxes of Bach!
It all started out as one of those happy ideas. We didn't have a record player at the moment and I saw an ad for one that would put your records on CD's. As I said before, it sounded like a good idea at the time. It has turned out to be a rather time eating endeavor with something of a learning curve!
Looks like a loooong winter!