I banished the grumpy Scrooge and got to work on the tree. It's always so nice when it's finished!
I thought I'd share a few of my favorites with you. This tree is a combination of many years and many memories! My friend from Hawaii even sent me some Hawaiian ornaments!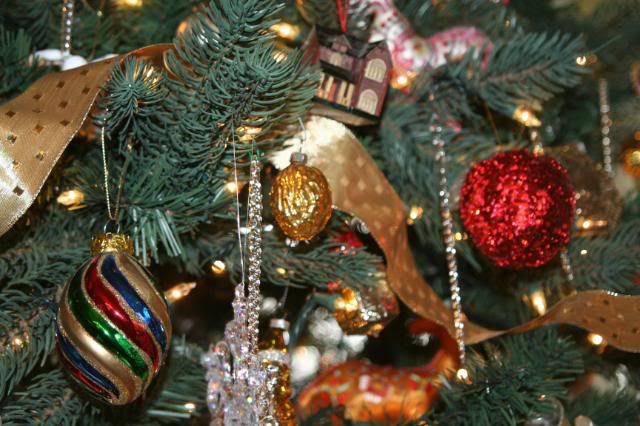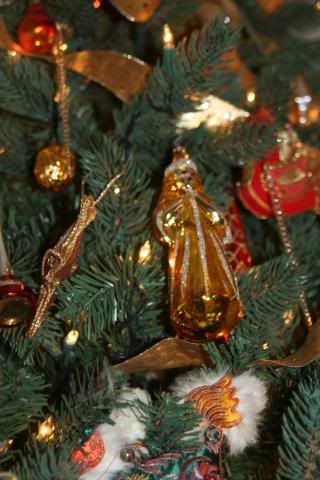 This gold Santa is really old from the late 50's at the old City of Paris in San Francisco. The ornaments outlasted the building!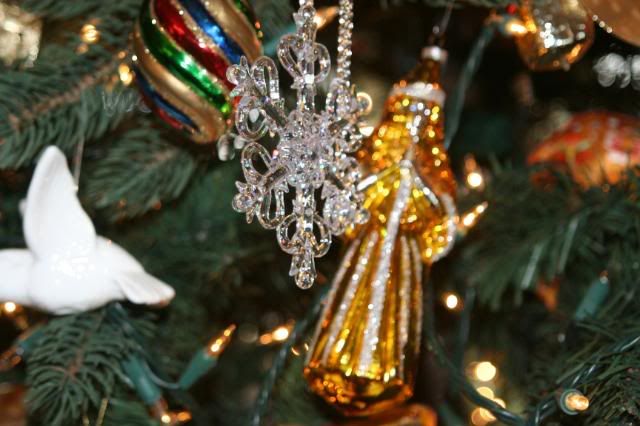 Next to the ship is a banana! There are all sorts of little pears, one is above the banana. Below and to the left of the ship is one of the Hawaiian ornaments!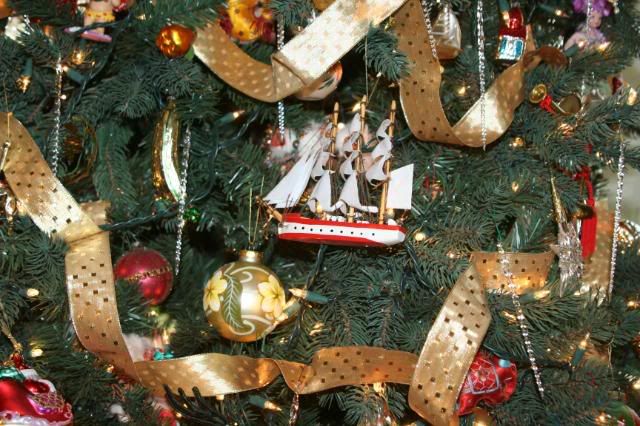 Below is an egg with a mini tree in it. It reminds me of some of the beautiful things Ruth Welter makes over at
http://artful-creations.blogspot.com/
.
My son brought this lovely ship home with him when he was in college.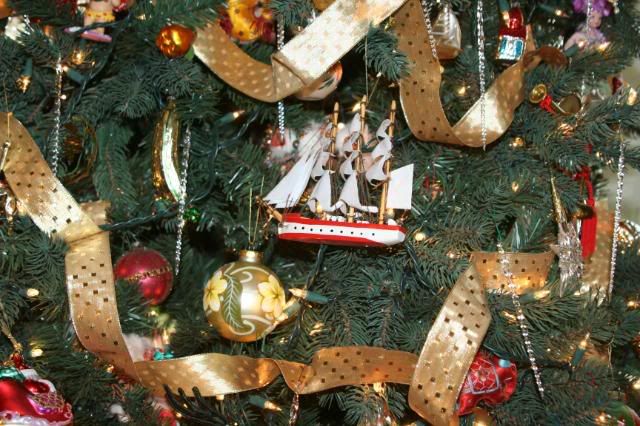 I can't decide whether I like it best lit or unlit!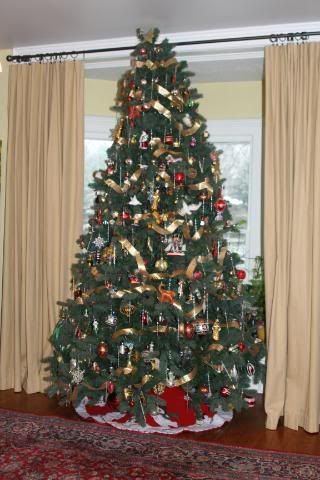 I just love this little violin, also the grapes which are only partially shown.
This surfing Santa is probably hoping for a wave to take him back to a warmer climate!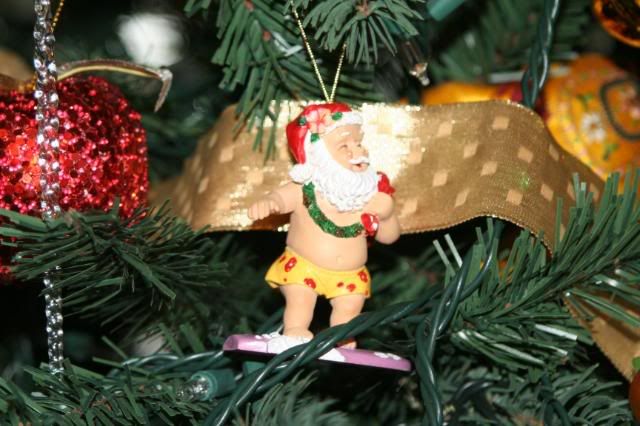 This is one of many little stuffed and embroidered animals from China.
By the time January rolls around I can't wait to take the tree down but it's so much fun to greet my old friends in November!