I finally put the last stitch in my Snowflake quilt, washed it and decided to photograph it for the album of completed quilts I keep (since they usually get given to a kid). Well, as you can see there are a lot of photo hogs around here!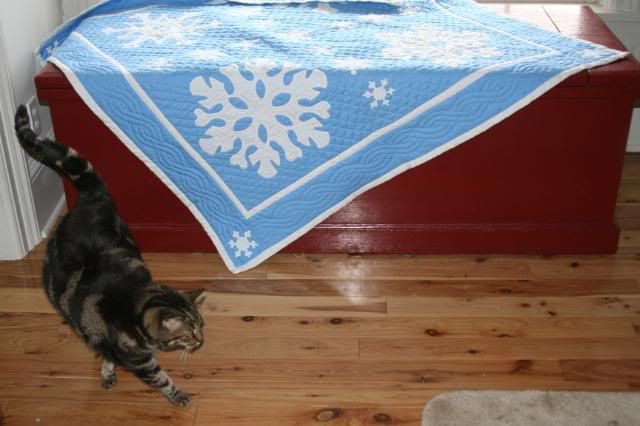 Cleo thought this one needed a kitty.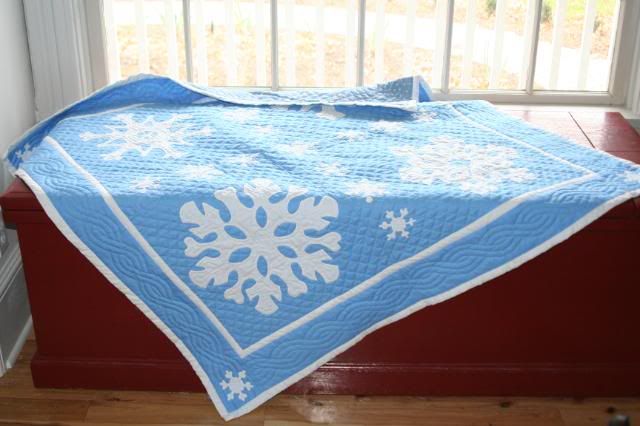 Adam the ham- really thought a handsome Dobermann would add something!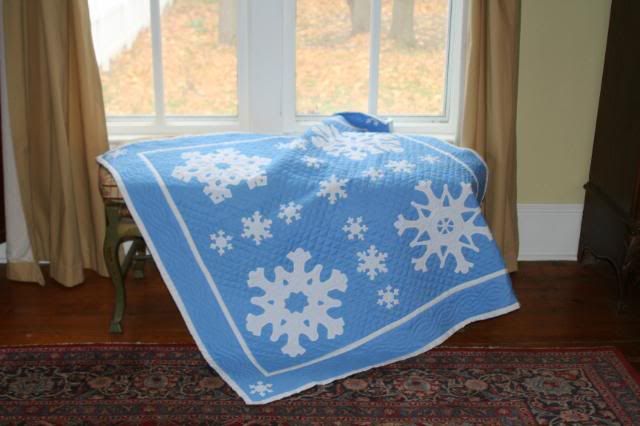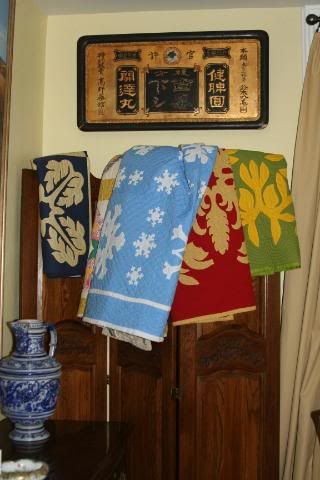 As usual, it's a great feeling to finish a project but you also feel a little sad that it's all over so I've started working on a Christmas quilt.

I'm sorry this is such a fuzzy photo but I guess Santa needs to bring me a lens (John pay attention). This guy has been gone for the whole summer but arrived back about a week ago. The feeder is really getting a lot of action now that the leaves have fallen.