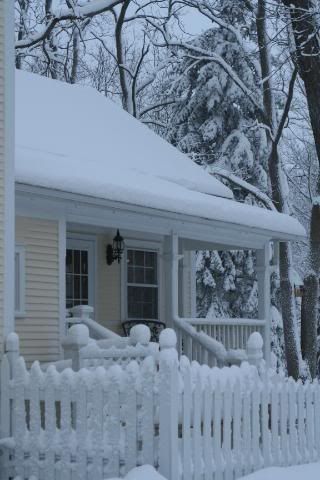 I hope you all had a safe and sane New Year's Eve. We had a nice dinner out with friends and came home to await the winter storm. Being a transplant from California, I still get excited about snow. I just love it. Of course this attitude has a lot to do with the fact that I don't have to go out in it unless I want to!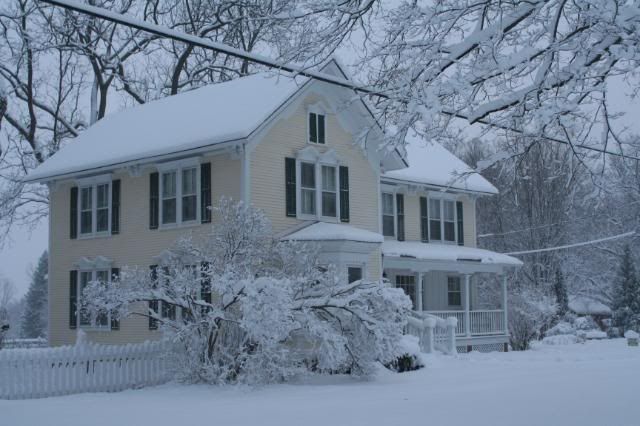 This year the house in 125 years old.


This is the busy street in front of our house. Not a car in sight!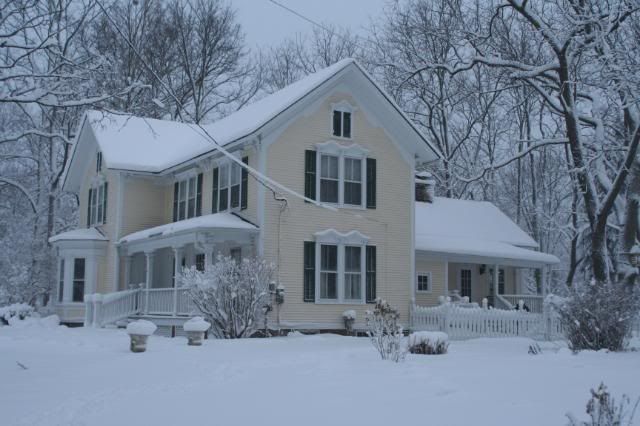 Some of us find the snow somewhat less wonderful!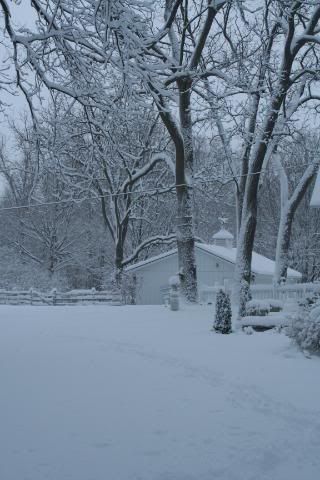 I don't think anyone wants to sit on this bench!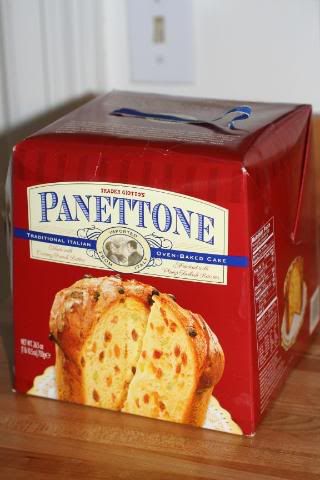 Panettone has so many possibilities.... I can't tell you how delicious this recipe for bread pudding with amaretto sauce is, I double the sauce, however, because I like lots. It's relatively quick to make if you precut the cubes and freeze them. I've found that they keep for a long time in the freezer and I can have bread pudding even when panettone is hard to come by. http://www.foodnetwork.com/food/recipes/recipe/0,,FOOD_9936_29086,00.html



This morning - to start the year out right- we had Panettone French Toast, I cut some slices of panettone, mixed a couple of eggs with a tablespoon or two of cream, added a little Grand Marnier, dipped the slices and fried them in butter. I topped with some powdered sugar and pure maple syrup and it was heaven!