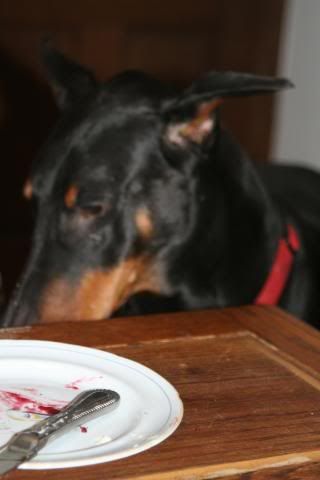 Faust is a very talented Dobermann. A lot of his talent is due to his height. His chin is just at table height. Adam is close and poor Violet is way too little (they have developed the heavy head technique- we'll have more about that in another post) but Faust simply has to walk up to the table and rest his chin and if no one is paying attention---- score! When we have company I have to pay more attention to him than to what the guests are doing, otherwise dinner can be over before they know it. John is usually the sad victim and Faust has enjoyed porkchops, hamburgers--well, you get the idea. His best opportunities come when I am out of town and someone unexpectedly comes to the door-- but there really isn't much challenge to that. The real art comes in when someone gets up to get, say, catsup or salt and pepper then speed, agility and skill must come into play! He is a master! The photo above shows the casual approach- just hanging out.



Moving into position- note the skillful angle of the head.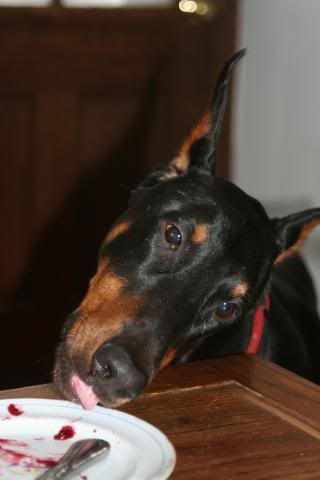 And here it comes.....
Tasty! Want to see it again?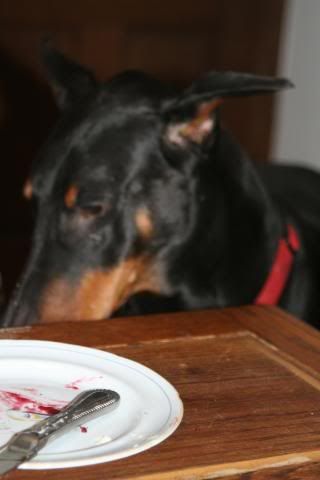 The setup.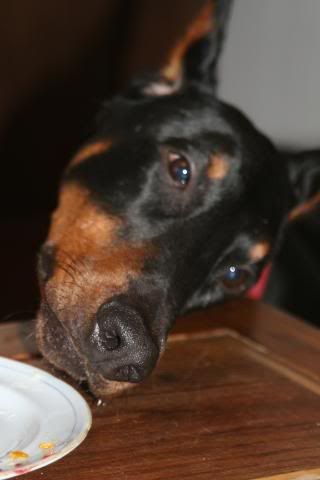 The position and....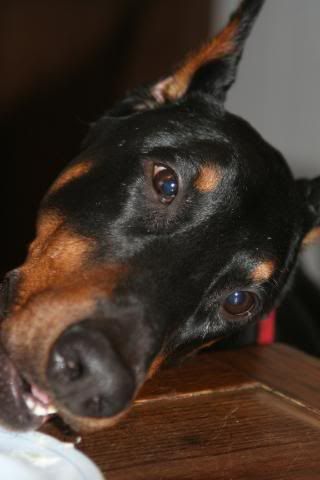 Almost!