I got up this morning and found a duck in the walnut tree






What I actually saw first was the female pop into the squirrel house in the tree! While I was trying to figure out how that would work (getting babies onto the ground) her mate arrived. Then, she didn't come back out-- I thought she might be stuck as it was a bit of a squeeze for her to fit into the opening. I was beginning to panic at the thought of having to climb way up into the tree to rescue her when she finally popped back out and flew off! Whew!



I found these lovely bleeding hearts blooming and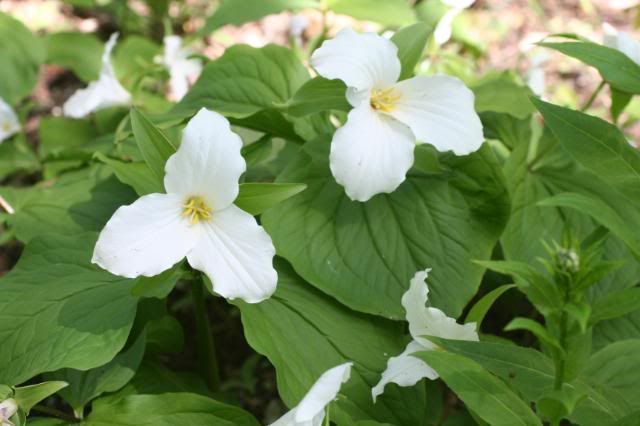 some nice trilliums
a few nice violets

and, of course, some nice lillacs.